Bootstrappers Breakfast Offers
Special offers and events for bootstrappers breakfast members
Bootstrappers Breakfast Offers
Hottest Topics
Tips
Add this email address to your address book to post new Forum Entries by email.
Every entrepreneur starts with an idea, but successful founders know that execution separates great ideas from great companies. Join us to hear real stories and advice from founders who successfully built their companies and learned the hard lessons along the way.
Join us November 14th for a full day of insight for startups and business owners.
Use the discount code "Bootstappers20" for 20% off. Hurry! Early bird pricing ends Tuesday, October 14th.
OUR SPEAKERS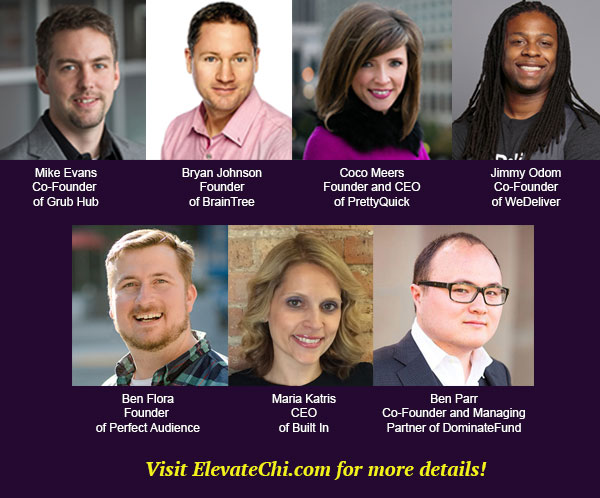 8:00am Registration / Check-in
9:00am Welcome & Agenda
9:10am Coco Meers 1 (Seed)
The birth of an idea. How to know when your idea has a market and real opportunity then build it!
9:50am Maria Katris (Startup)Establishing a customer base and not burning through the little cash you have. How to find funding sources while keeping all the balls you're juggling in the air.
10:30am Break
10:50am Ben Parr (Early Stage)Building buzz and getting traction is key to eventually becoming profitable and moving towards growth. How to build buzz and keep that buzz going.
11:30am Jimmy Odom (Growth)You've crawled. You've walked. Now your toddler of a business is ready to run. How do you grow effectively to balance company culture, training new employees, deadlining with competition, etc.
12:00pm Lunch
1:00pm Brad Flora (Established)You've come a long way but you can't rest on your laurels. The marketplace is relentless and competitive. How to face issues like the economy, competitors, changing customer tastes and product improvement.
1:40pm Mike Evans (Expansion)More money, more money, more money. It's time to expand into new markets and find distribution channels. How to find new revenue and profit channels.
2:20pm Break
2:40pm Bryan Johnson (Exit)Is it time to cash out or time to shut down and move on? Find out what it's like to sell or shut down a company that you've poured your blood sweat and tears into for years.
3:20pm (Topic TBA)
4:00pm Closing
5:00pm Happy Hour